Travel Tips: Seven Ways to Avoid Getting Sick While Traveling
July 18, 2011
No Comments
Traveling is supposed to be fun. However, stories such as being lost, getting robbed, lost passports/money/bags etc are some things usually happened for some travelers. Another not-fun-at-all thing could happen to traveler is getting sick while traveling. It is not fun, uncomfortable, and not to mention the doubt feeling you have towards the doctors in the country you visit (due to not speaking their languages) or to the hygiene practices. Getting sick while traveling surely ruins your trip plan.
Getting sick while traveling could happen when one did not pay attention to basic (but important) things. There are some things you should know, and most importantly, to do in terms of how to avoid getting sick while traveling. Here goes:
1. Avoid drinking water coming from water tap. Maybe you drink water from water tap in your country, but not all countries have the service from the government on filtering water for drinking purpose. Before you arrive in the country you visit, find out if local people drink water from water tap or not. This is simple, yes, but don't argue its importance!
Pay less for your hotel room…
Search all travel websites at once
2. Avoid eating at empty restaurants. Culinary adventure is fun to do especially when you go to places you've never been to before. Sometimes we are too curious to try something new out, or maybe too hungry to think, and end up not paying attention to where we eat – empty restaurant. Although not all of empty restaurants are "bad", but there must be some reasons why they are not visited by customers. Maybe it's about the taste of the food, maybe not eye-catchy decoration, but worst is lack of hygiene. Let's talk an if condition, let's say it's the third reason why empty restaurants are failed to meet customers' satisfaction, then chances are us seeking for medical help. Whatever situation it is, better to hold your hunger for a while until you are sure you find a good place to eat, rather than to guess if it's clean enough.
3. Avoid eating without washing hands. Well, simple but also important. Maybe to you it's too much, but chances of getting sick while traveling are therewhen your body is not strong enough to fight the microbes heading straight to your gastrointestinal tract. Places where cleanliness standards are questioned should have made you aware enough of your own health. I notice some people even bring their own soap from home just to make sure getting sick while traveling will not even stand a chance. Trust me; going back and forth to bathroom is tiring compared to take little time to wash your handsJ.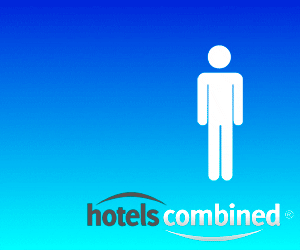 4. Avoid eating unpeeled vegetable and fruits. When you see those tempting fruits or vegetables at market, make yourself a little observation of what local people do when they see tempting fruits or vegetables; do they peel it before eating it? Well, if they don't, then just follow what they do. Maybe fruits and vegetables in your country are clean or free from pesticides, but still, you cannot rely on what's happening to your country. Better to be sure, right?
5. Avoid forgetting to apply sunscreen. This is essential thing to do, especially during a tropical island vacationTravel Tips: Snorkeling in Thailand Beaches Tips. Read more ... ». Mentioned in our previous article about packing tips for tropical island vacation, one of the skin products you should consider important to bring is sunscreen. In tropical islands, rays are stronger and increase the chances of dehydration. Ignoring sunscreen would cause you getting a sunburn, possible skin blistering, peeled off skin, sunstroke, and worst is skin cancer.
6. Avoid forgetting to apply insects (or mosquito) repellents. Especially for travelers who love tropical islands and adventurous tour back to naturePlace of the day: Metéora, Greece, a Combination of Peaceful and Breathtaking Views of Nature. Read more ... », then applying skin protection product towards insects is a must. This is way too important if you don't want those insects bugging you. Always check your shoes (in case scorpion dwells inside),  your pants and clothes free from bugs to avoid itchiness.
7. Avoid forgetting your medications. Of all those "things to avoid", another important thing is to bring your own medication. You might get a stomachache because eating something wrong, or maybe bitten by bugs etc. By bringing your own medication, you can do something to stop the sickness or at least reducing bigger risks even for a while until proper medical help is taking charge.
You see, getting sick while traveling reduces fun time traveling, reducing the budget for tour in order to pay health care, and mostly risking personal health. Don't worry, there is always time to change everything. Have fun traveling!
Read our Travel TipsTravel Tips: Do's and Don'ts of Traveling at Religious Sites. Read more ... » article: Snorkeling in Thailand Beaches Tips
Tags: getting sick while traveling, how to avoid getting sick while traveling
Travel Tips